'Commercial Solutions' isn't just our company's name, it is what we do. We clarify client learning needs so we can produce efficient, effective learning products and/or services that yield valuable performance changes at an appropriate investment cost. We're experienced in the art and science of creating training/communication solutions and, over the years we've been doing this, we've developed some areas of particular expertise. Read on for a sampling of help we could provide in those specialty areas.
If you need a policy or procedure boiled down into an engaging, practical Word or Powerpoint document, we can help.
If you need a script that explains the content of a Powerpoint presentation, making it suitable for online streaming, we'll be happy to draft and perform the narration.
If you're struggling with a report, procedure or analysis, let us be your editor.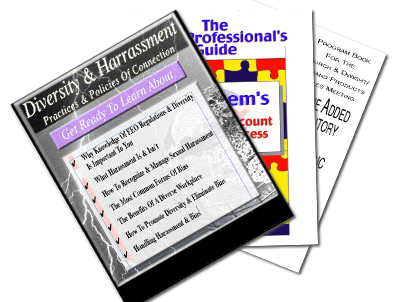 During the first sixteen years, Commercial Solutions Training and Development produced custom and tailored classroom training programs for several Fortune 500 companies, including JC Penney, Exxon Mobil, Church and Dwight, OxyChem, World Travel International, to name a few.
If your existing collection of in-house training programs are dated, over-exposed or less effective than you'd like, we can make recommendations and improvements.
If you're rolling out a new initiative that requires new employee knowledge and/or skills, we can develop training and support materials and we can train your facilitators.
If an incident or emerging trend (i.e. Workplace Violence, Cyber Security, Pandemic Readiness) calls for a consistent employee response, we can recommend and develop policy-compliant training for presentation by managers or facilitators.
As the 'on demand' advantages of online training, in its various formats (LMS-based, video streaming, podcast), emerged and thrived, Commercial Solutions turned its development attention to producing content for these media.
Click here for examples.
If your training budget no longer allows for the costs that come with classroom training sessions, we can transform conventional programs into on-demand, narrated online sessions that test and record learner mastery.
If your company is required to certify that employees know specific regulations or work practices, we can develop online training that ensures learning and captures mastery test results.
If you want to encourage employees to adjust their behavior but can't really justify a full blown training session, we can develop engaging, to-the-point 'Explainers' that quickly send your message.
During an extended relationship with a major client, Business Continuity and its related disciplines were the focus of Commercial Solutions attention. Now, with a professional certification, Commercial Solutions is prepared to provide guidance and services in all aspects of company resiliency.
Click here for examples.
If your company is interested in Business Continuity, but unsure about what it would take in investments and FTEs, we can introduce you to the discipline in practical, ROI terms.
If your company would like to implement the 20% of Business Continuity that yields 80% of its value, we can help you blend good corporate stewardship and resiliency measures.
If you have Business Continuity plans and want to train and/or exercise them, we can recommend, develop and facilitate approaches that produce a readiness result with minimum disruption.